The National Interagency Fire Center (NIFC) campus is comprised of 55 acres and encompasses many different wildland fire management activities, including firefighting equipment refurbishment, aircraft ramp operations, aircraft retardant tanker operations, as well as administrative functions serving the wildland fire management mission and other all hazard management. This virtual tour includes videos and more information about NIFC and its many wildland fire management functions. Click on the icons below to learn more about NIFC and wildland fire management!
Map Icons

 

Click on this icon to see the NIFC campus interpretive signs

 

Click on this icon to learn more about the many aspects of wildland fire management at NIFC

 

Click on the red highlighted buildings or icons to see a virtual tour video!
Image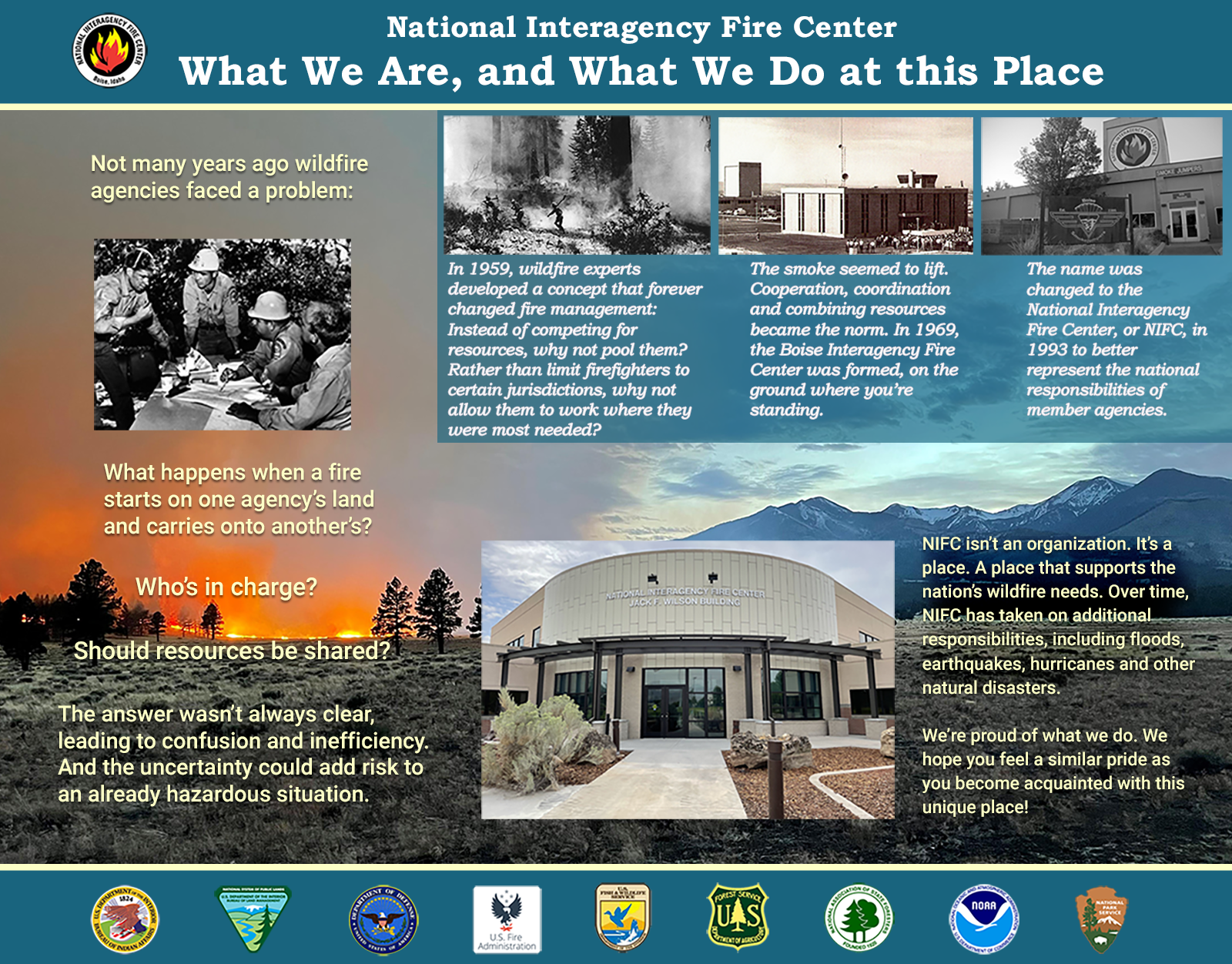 Image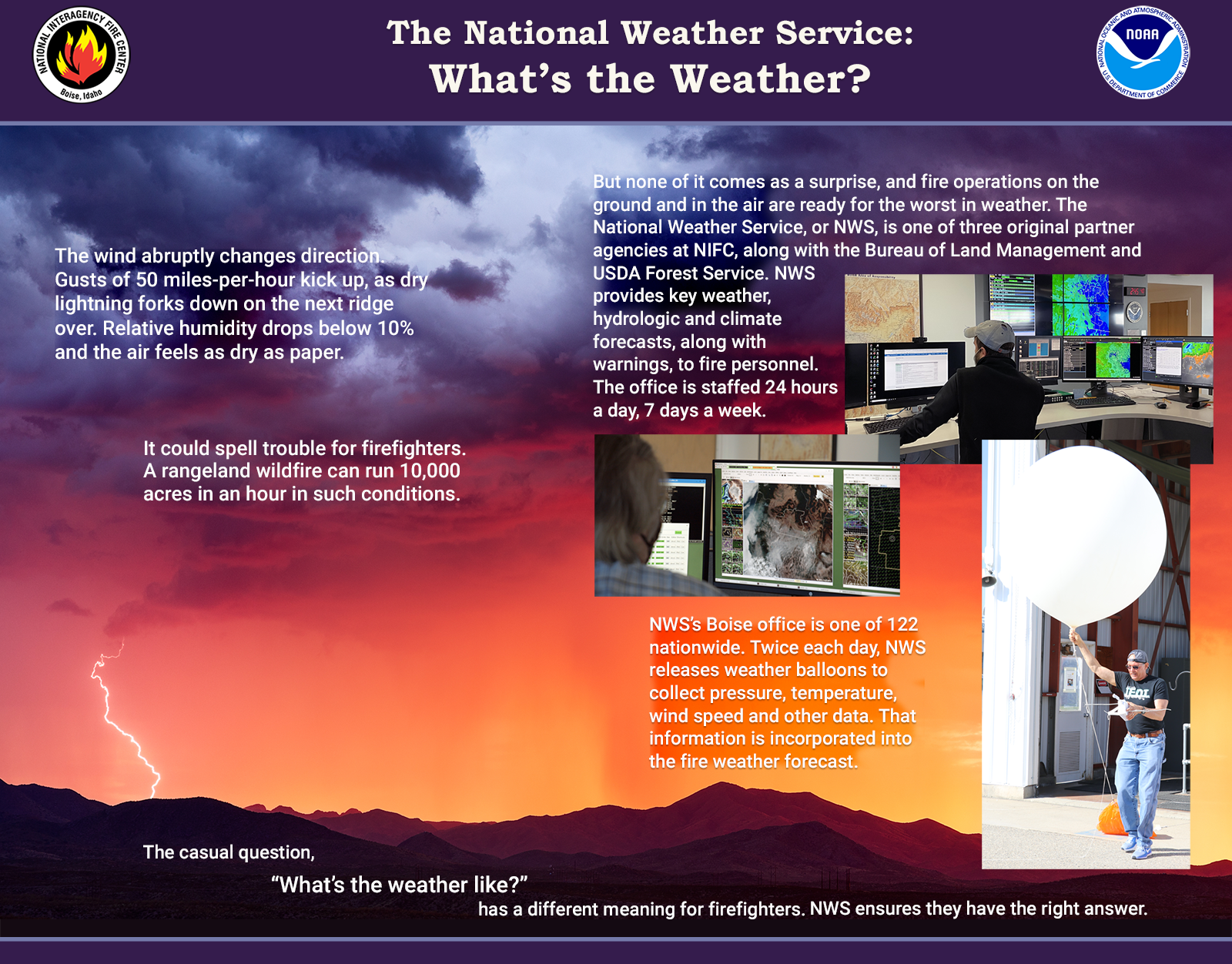 Image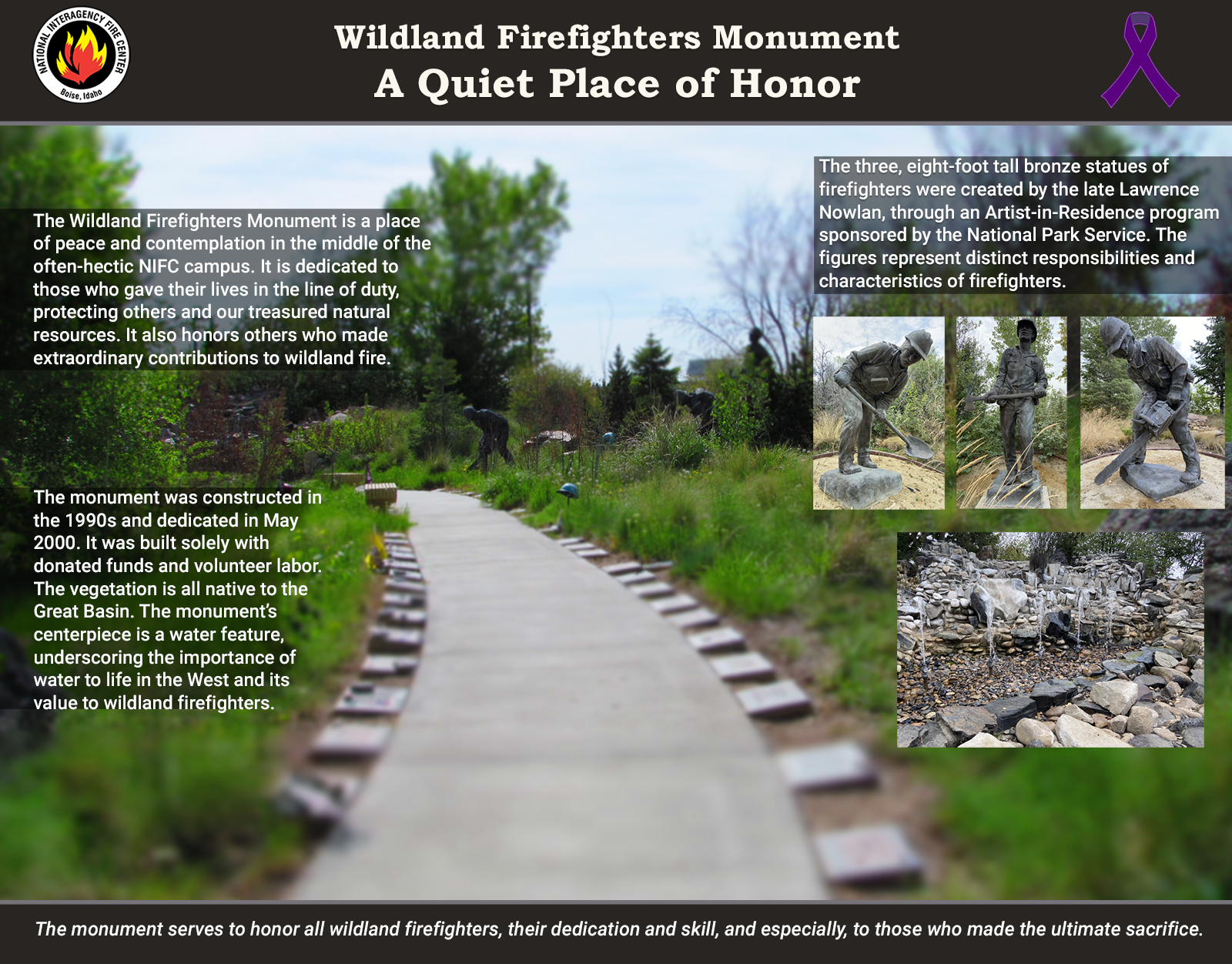 Image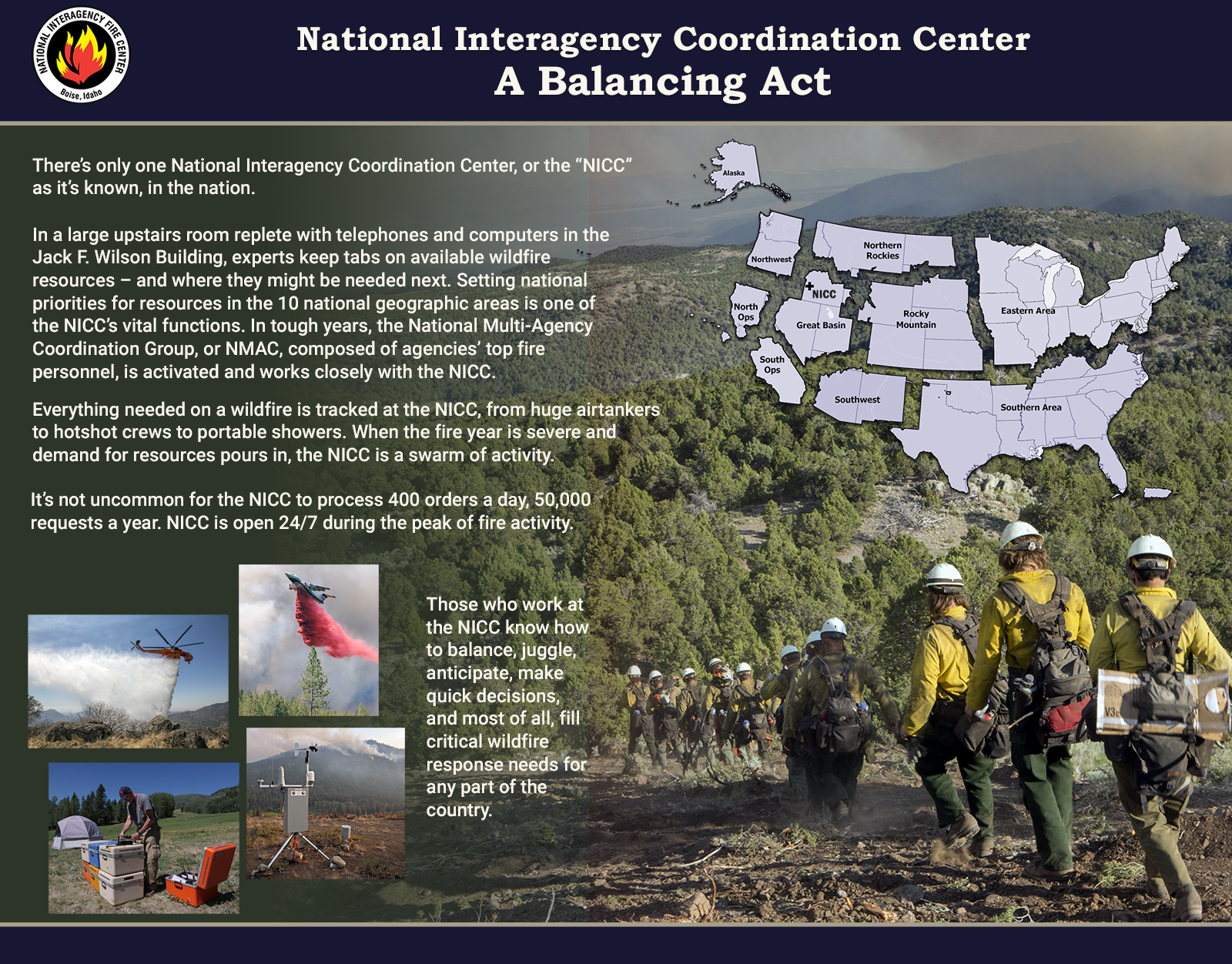 Image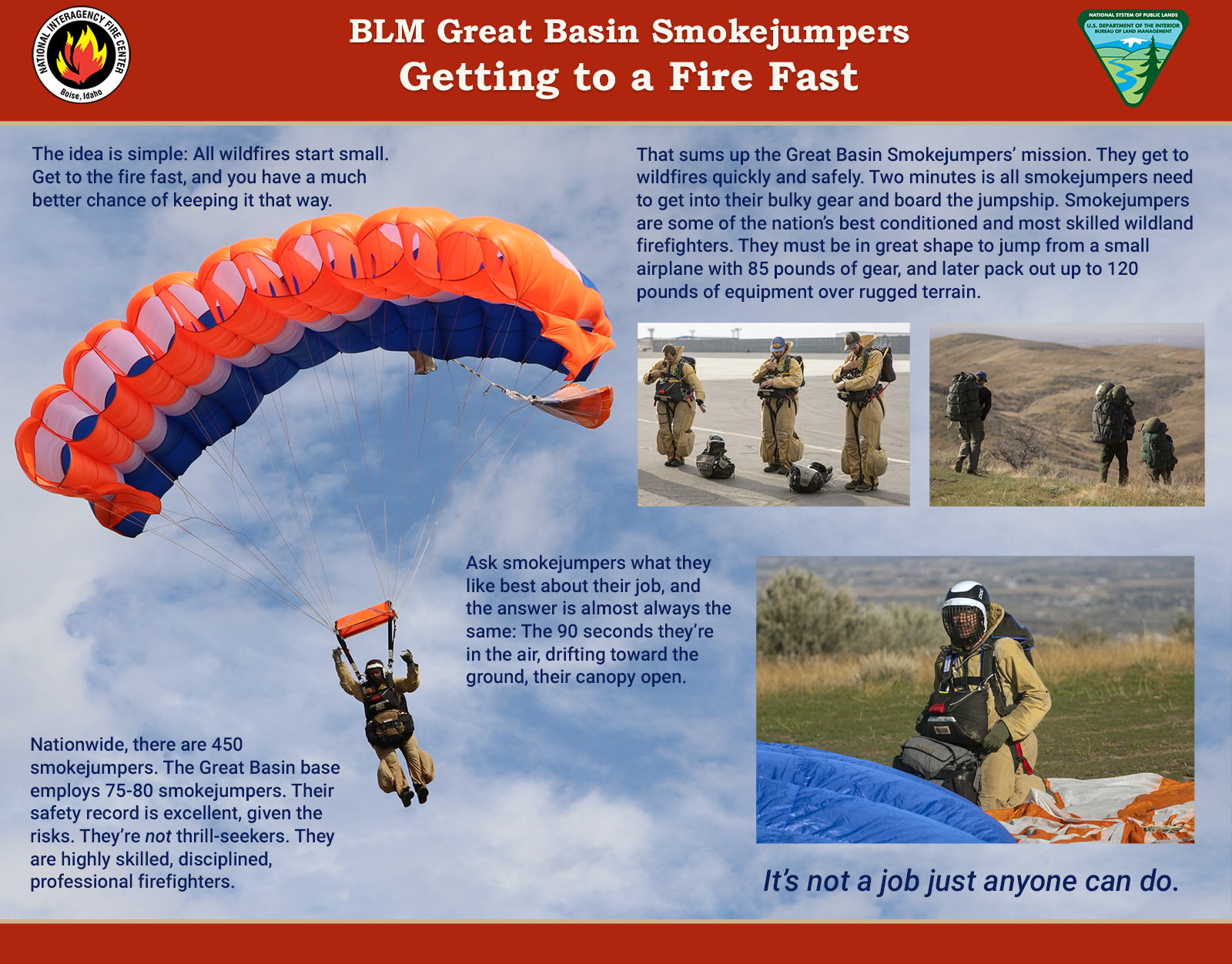 Image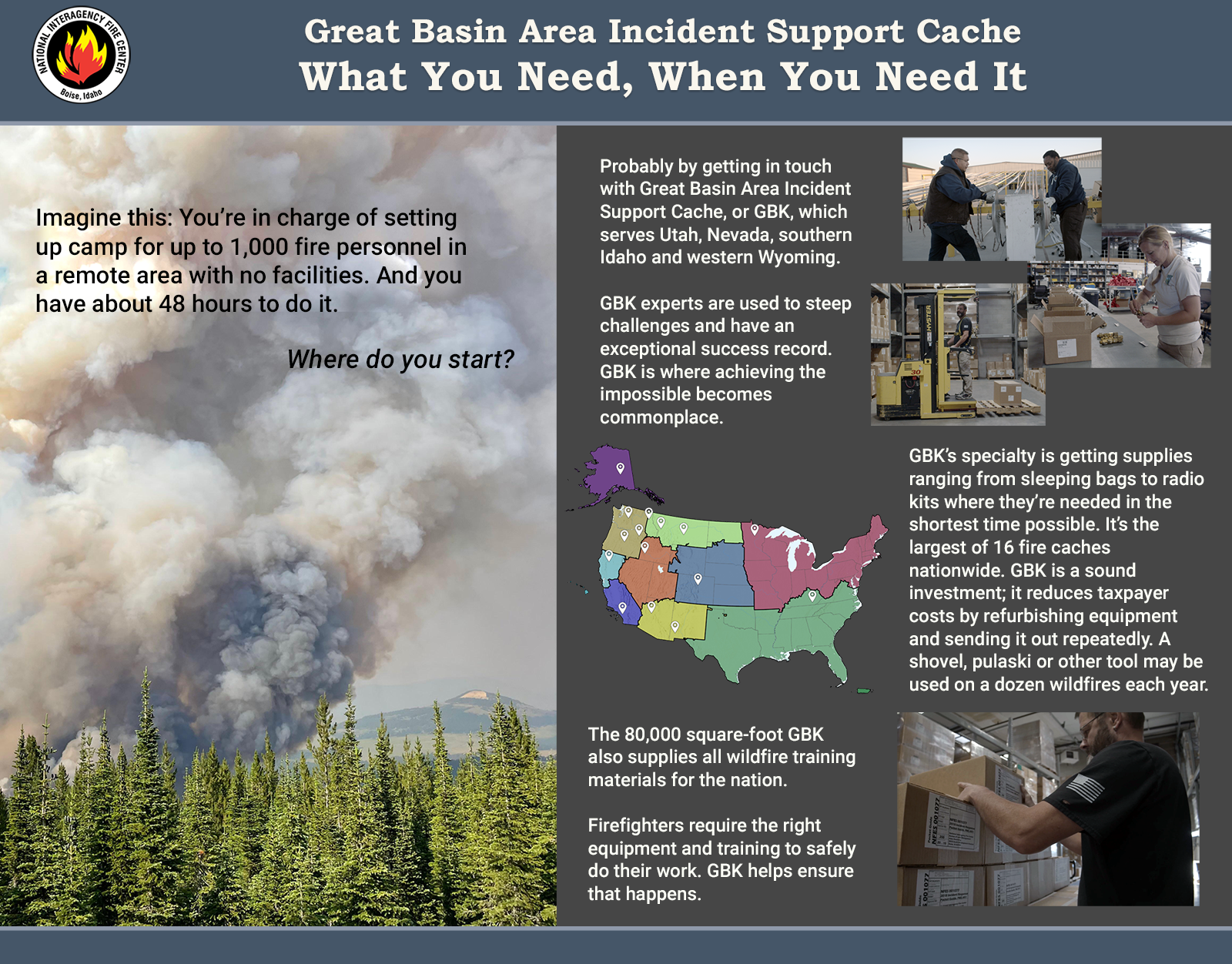 Image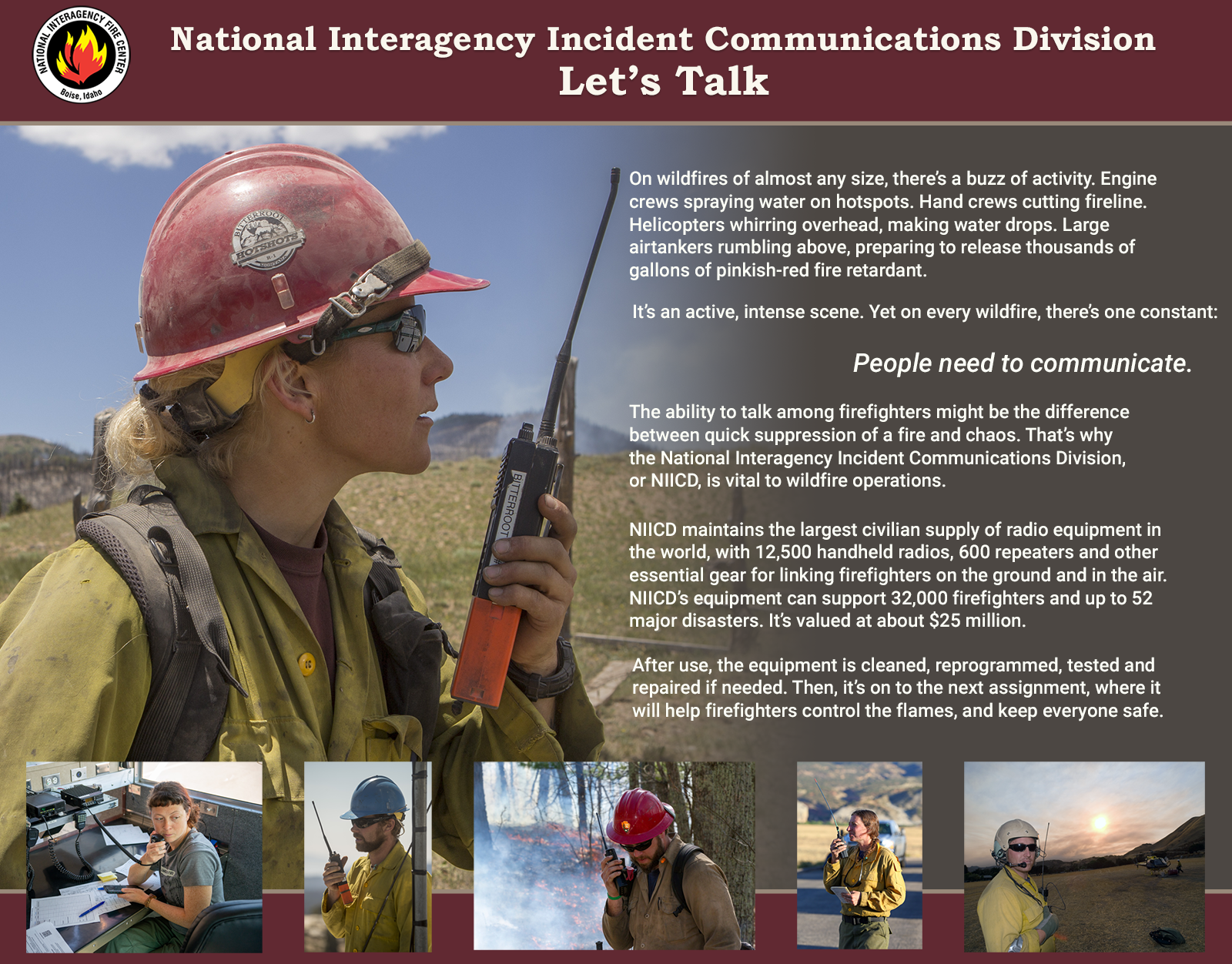 Image