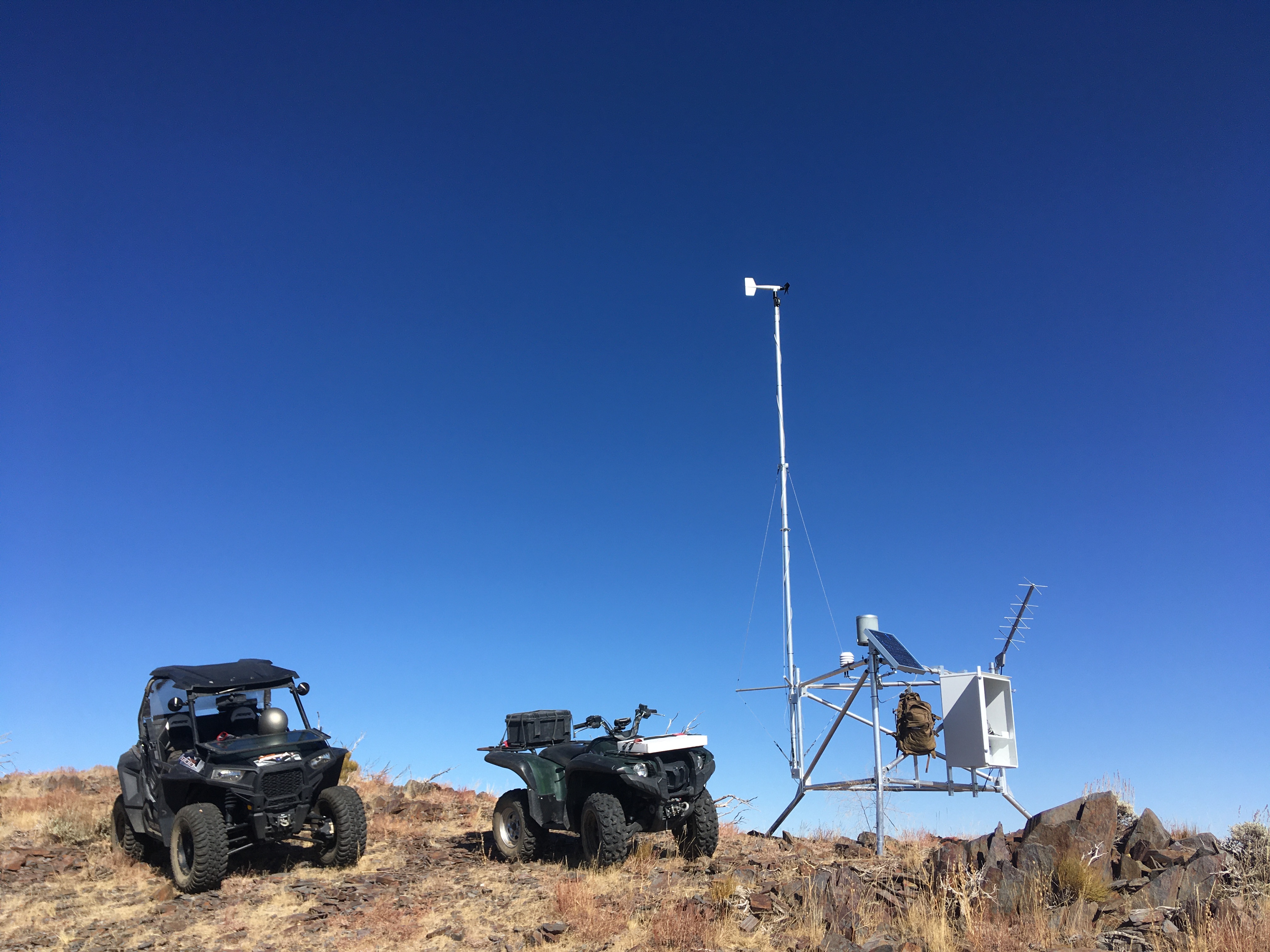 Let's say you're hiking in the backcountry when you come upon a Remote Automatic Weather Station (RAWS). It's understandable if you blink a couple of times and think you have stumbled on something that looks more at home on the surface of the moon than on planet Earth. 
RAWS, with their spindly legs, antennas and anemometers, look as though they came right out of a science-fiction movie. 
RAWS, though, are definitely at home on Earth. They are weather stations, strategically placed in remote locations throughout the United States, Puerto Rico, Guam and the U.S. Virgin Islands. There are about 2,800 units, with 1,700 managed and serviced by the RAWS group at NIFC, the only RAWS managing center in the country. 
RAWS units are solar powered. They measure wind speed and direction, air temperature, precipitation, relative humidity, solar radiation and fuel moisture, all good things to know if you're on a fireline. Some can measure soil moisture and temperature. The data is collected hourly and forwarded to a computer system at NIFC via the Geostationary Operational Environmental Satellite ("GOES," for short) orbiting 22,300 miles above Earth. 
From there, the NWS downloads and disseminates the information to fire and resource managers, and other specialists. The information is automatically forwarded to several other computer systems. 
The information is handy for uses other than wildland fire management including climatology, resource management, flood warning, noxious weed control, all-risk management, air-quality applications, research and other programs designed to improve safety for the public. Portable systems, referred to as IRAWS, were first deployed to the Exxon Valdez oil spill in 1989. Since then, IRAWS stations have provided data during the 9-11 World Trade Center attacks, Hurricanes Katrina and Rita, and the Challenger space shuttle disaster. IRAWS units can be tone activated, meaning firefighters can punch in a code on their handheld radio and get up-to-the-minute data.
Maintaining RAWS units comes with some surprises. Animals get curious about the alien object in their backyard. Bears have used the units as jungle gyms. Deer and elk antler velvet may cling to the GOES antenna. Cattle have chomped on the fuel moisture/fuel temperature sticks. Birds have been known to nest in the units. 
But the award goes to the determined gecko who hitchhiked to the mainland from Hawaii on an IRAWS.
Remote Automated Weather Stations
NIFC Virtual Tour: Remote Automatic Weather Stations