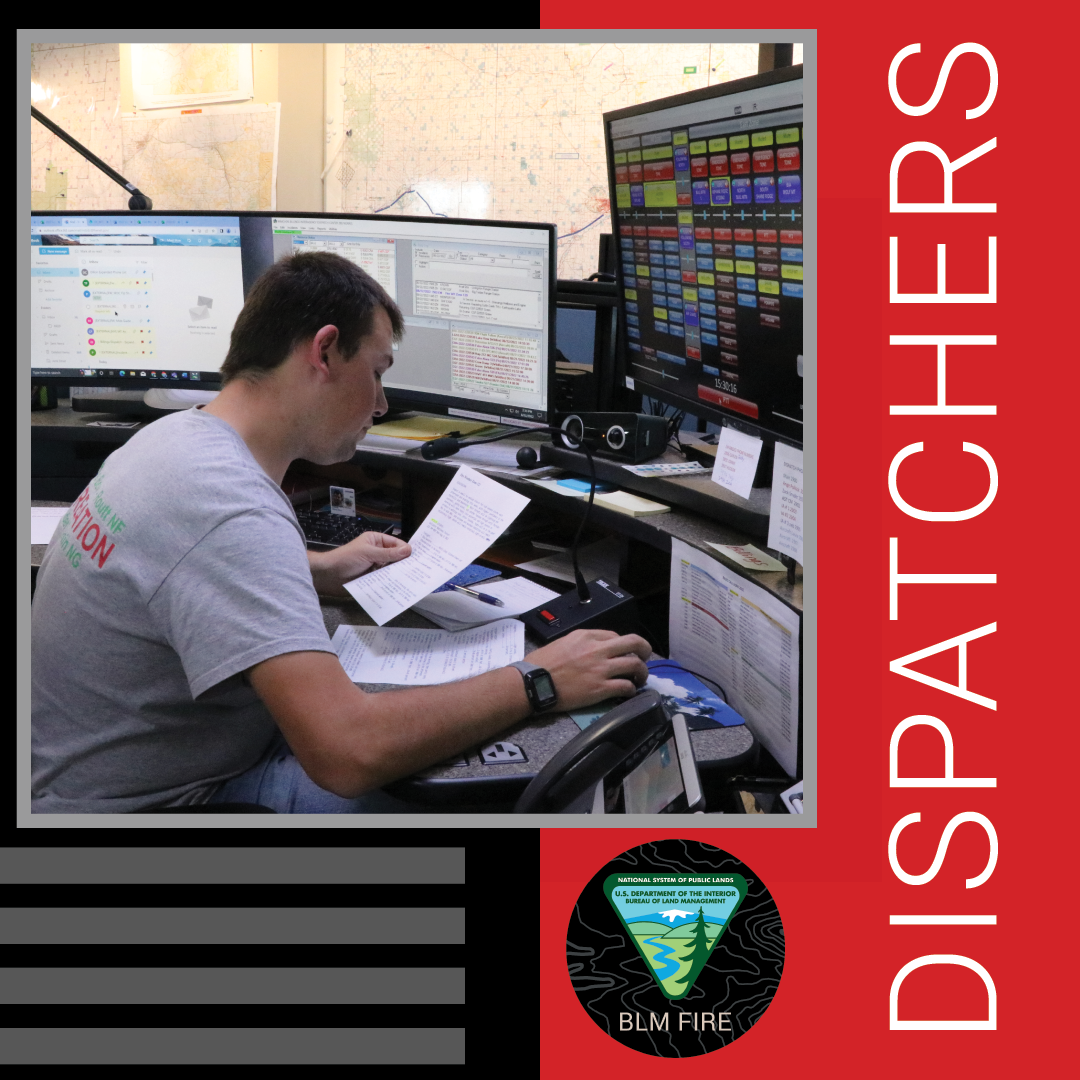 BLM Dispatch Positions
Dispatchers play a pivotal role in wildland fire programs, and dispatch work is often described as extremely satisfying aFirnd fast paced. From taking the first phone report of a new fire to mobilizing crews, engines, smokejumpers, caterers, showers and other assets around the country in support of fire suppression, dispatchers are never bored. Tracking aircraft, deploying smokejumpers, sending initial attack engines and helicopters to a new fire, tracking fire occurrence data, reassigning hand crews from one fire to another, and providing weather and fire behavior forecasts and outlooks all require top-notch work from dispatchers.
Dispatch positions generally do not require a medical exam or fitness test, and usually work in an office setting.
Learn more about job openings and how to apply at BLM fire job openings at USAJOBS.