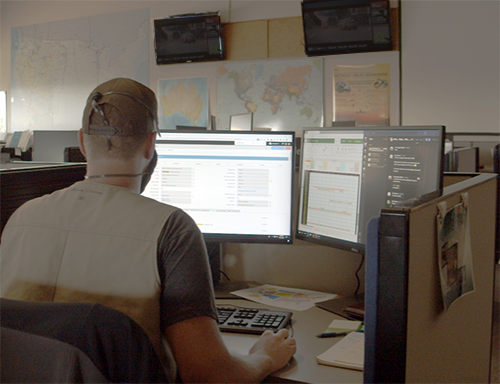 National Interagency Coordination Center (NICC) serves as a focal point for coordinating the national mobilization of resources for wildland fire and other incidents throughout the United States. 
NICC has four major elements: equipment and supply dispatching; overhead and crew dispatching; aircraft dispatching; and intelligence and predictive services. 
NICC executes its mission using the closest forces and total mobility concepts. 
NICC utilizes a three-tiered dispatching system: local, Geographic Area (10 Geographic Areas total), and national. 
NICC is the sole dispatch center for heavy airtankers, lead planes, smokejumpers, hotshot crews, Type 1 Incident Management Teams, area command teams, medium and heavy helicopters, infrared aircraft, military resources, telecommunication equipment for fires, Remote Automated Weather Stations (RAWS), and large transport aircraft. 
NICC supports all-risk incidents including hurricanes, earthquakes, floods, and wildfires. 
NICC also provides intelligence and predictive services products designed for the use of the internal wildland fire community for wildland fire and incident management decision making.