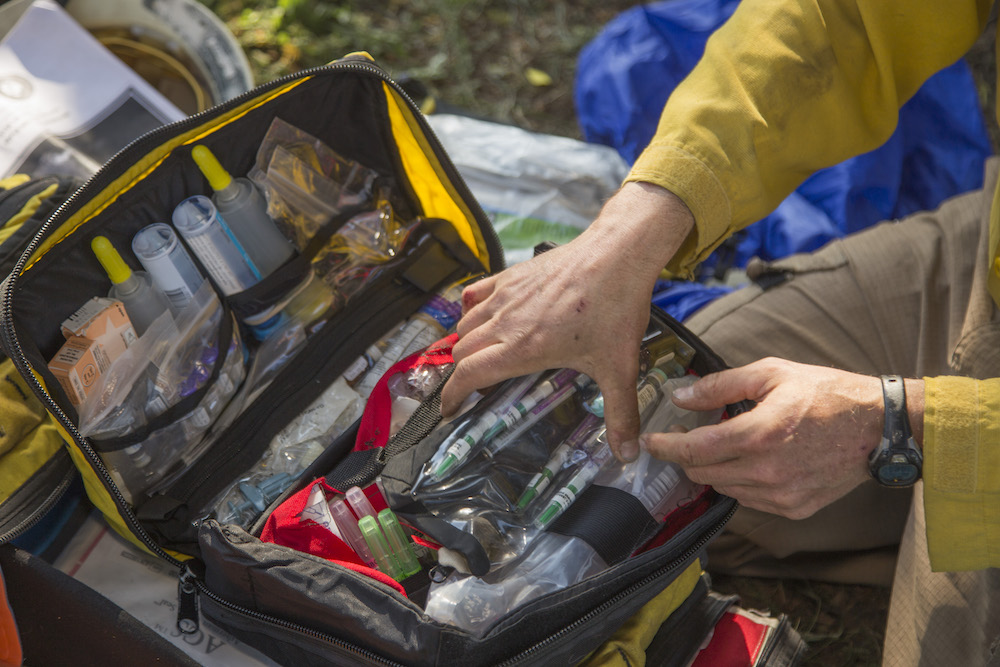 Firefighter safety, and the safety of the public, is a core value and is intrinsic in all areas of wildland fire management. All fire management plans and activities must reflect this commitment. The commitment to and accountability for safety is a joint responsibility of all firefighters, managers, and administrators.
The goal of the fire safety program is to provide direction and guidance for safe and effective management in all activities. Safety is the responsibility of everyone assigned to wildland fire, and must be practiced at all operational levels from the national fire director, state/regional director, and unit manager, to employees in the field. Firefighter and public safety always takes precedence over property and resource loss.
Reporting
All firefighters and report staff can report unsafe or unhealthy situations and near misses using SAFENET.
SAFECOM is the Department of Interior and U.S. Forest Service aviation safety reporting system.
The NWCG Risk Management Committee (RMC) provides national leadership in wildland firefighter risk management, health and safety. They provide Safety Gram reports each year and develop reporting criteria. The RMC Resources site provides additional links and documents for safety and training.
Investigations
Interagency Serious Accident Investigation Guide
Safety and Prevention Messages
Resources and information for RT-130 Wildland Fire Safety Training Annual Refresher
Fuels and Fire Behavior Advisories from the National Interagency Coordination Center
The 6 Minutes for Safety subcommittee develops, distributes, and maintains the 6MFS daily topics, This Day in History, and the Wildland Firefighter Week of Remembrance.
The Wildland Fire Lessons Learned Center is a knowledge resource center for stories and information related to improving safety, performance, efficiency, and organizational learning throughout the wildland fire community.
Mental Health
The Mental Health Subcommittee for NWCG addresses firefighter mental health and provides resources.
Critical Incident Stress Management (CISM)
Crisis Help Resources:
DOI Employee Assistance Program
National Suicide Prevention Lifeline
Additional Resources:
Oil & Gas Field Safety Guidelines for Incident Management Teams