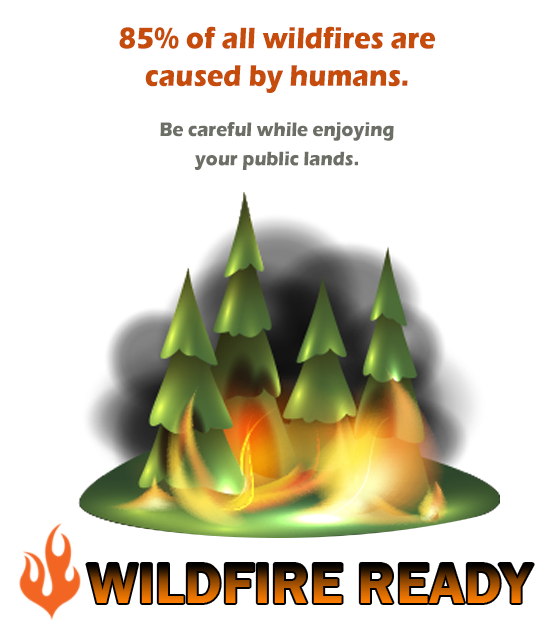 The public plays a valuable role in preventing wildfires. The national average of human-caused wildfires comprises 87 percent of all wildfire occurrences every year. Most of these fires can be prevented.
Preventable wildfires threaten lives, property, and our precious natural resources. Whether it is properly extinguishing a campfire or keeping your vehicle maintained to prevent sparks, following just a few simple steps can help prevent wildfires.
Learn how to properly use outdoor equipment; burn debris safely; start, maintain, and extinguish a campfire; maintain a vehicle and tow safely; and practice fire-safe target shooting to name a few.
Check out on-line resources to learn about wildfire prevention in your state or area. Here are just a few: