About Us
Mission Statement:   
The Snake River Hotshots are devoted to providing a safe, professional, and highly skilled crew for all phases of fire management operations and fuels management projects. We will perform our duties and serve the community with respect and integrity. 
Vision Statement:   
The Snake River Hotshots are committed to building a cohesive crew that will take pride in upholding the values of the team.  We will celebrate each individual's skills and abilities while training and developing leaders for the future of our wildland fire program.  
Core Values
Each member of the Snake River Hotshots is expected to make a commitment to a high level of physical fitness, teamwork, and public service.
The 3 core values selected by the 2021 Snake River IHC crewmembers:
Attitude: (humility, be adaptable, keep a positive mindset)
Perseverance: (dedication, give 100%, take pride in your work, consistency)
Family: (respect, humor, dependability, support each other)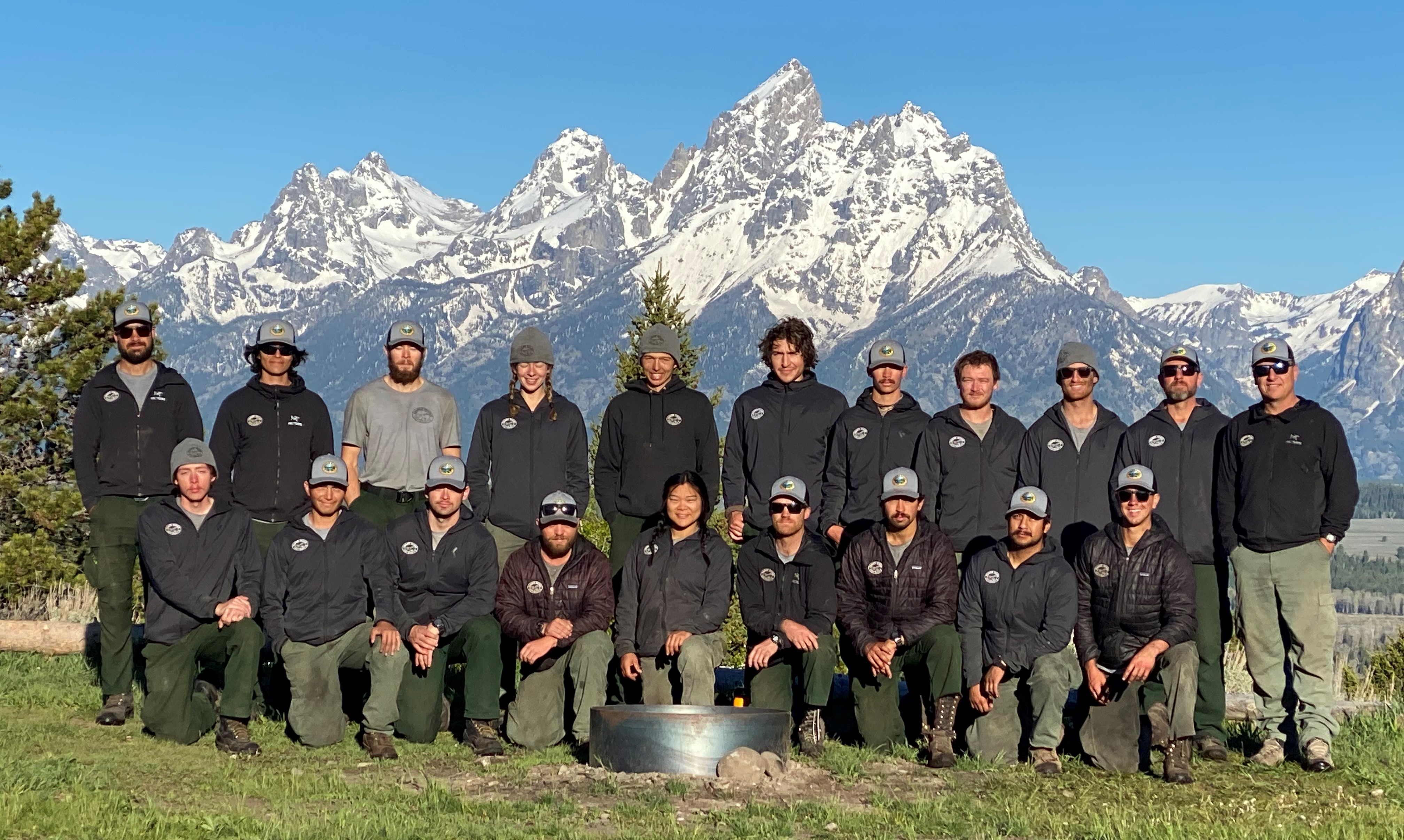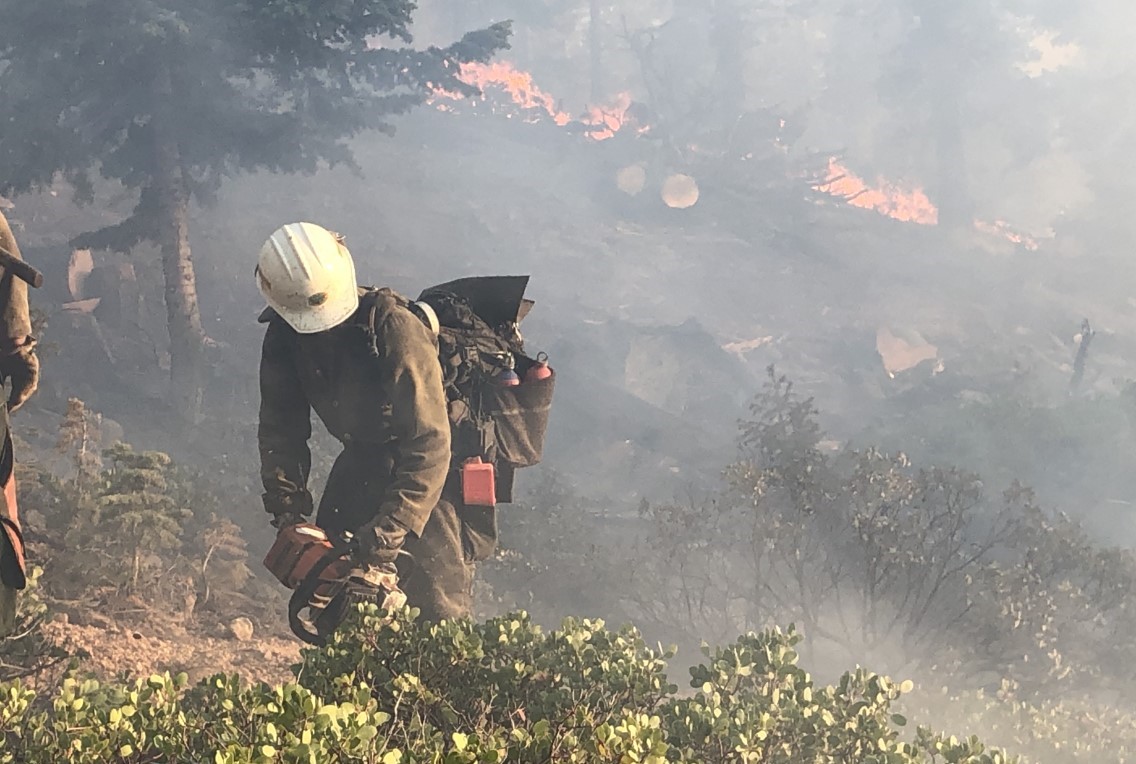 Training:
We begin each season in early May with 2-3 weeks of critical training  .  Critical training consists of classroom training, physical training, and field exercises to prepare the crew for the fire season.  This training includes 1 or 2 NWCG S-courses, fire and chainsaw refresher courses, line construction and pump operations, sand table and team building exercises, and medical evacuation drills.
Recruitment and Hiring:
Job announcements:

Vacancies for temporary positions on the crew typically open in November.  Please call or email crew contacts with any questions about job openings or the application process.

Crew specific hiring/recruitment information:

When applying to the Snake River Hotshots, be sure to select "Pocatello, ID" as the duty station.  The crew begins each season in early May and runs to October.
Hiring or outreach events:
Call or email crew contacts with questions about number of vacancies and GS levels.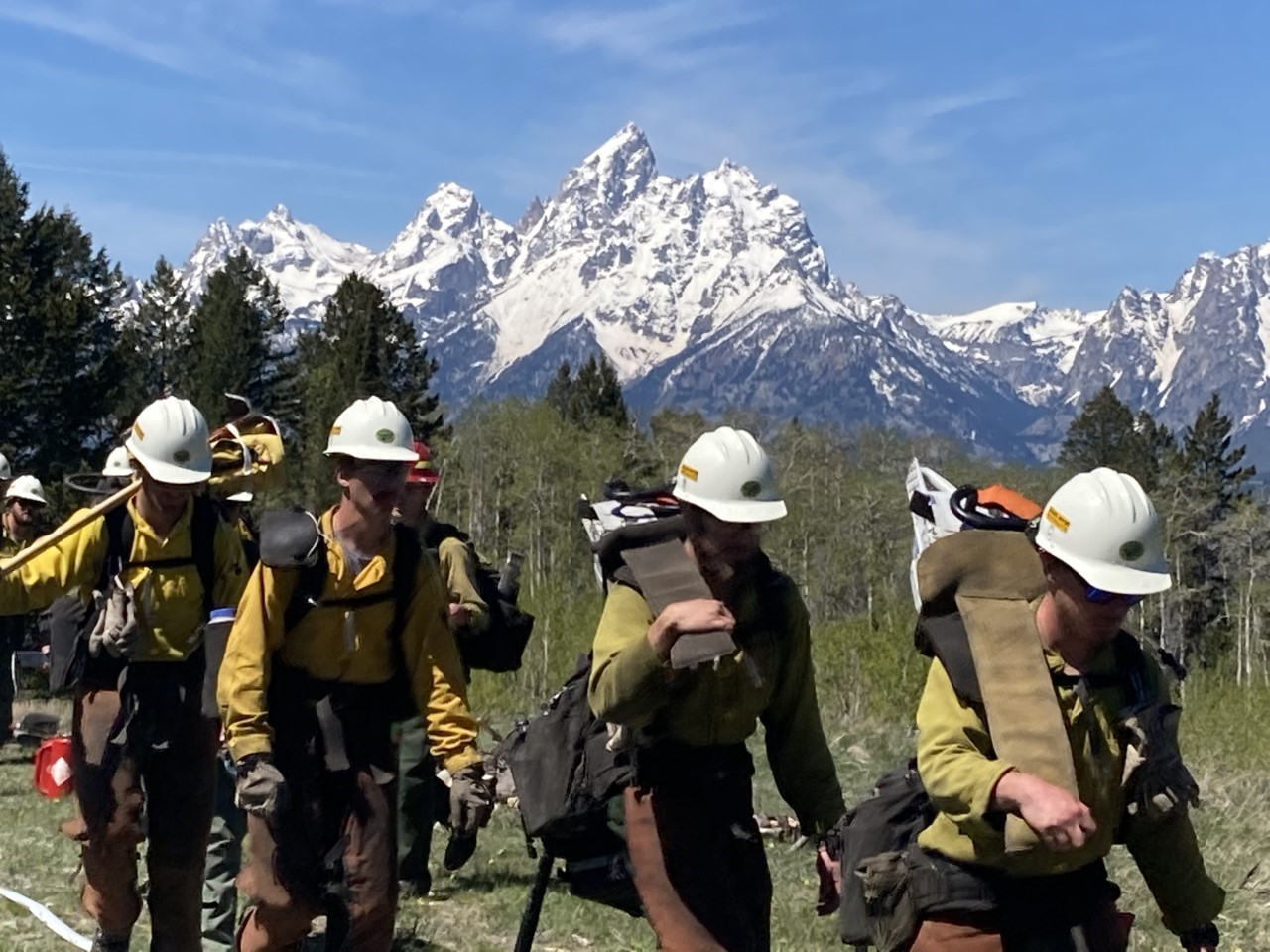 Physical Fitness
Each member of the Snake River Hotshots is committed to maintaining a high level of physical fitness. It is an integral part of our culture and paramount to ensuring our safety while on the fire line.
Our Physical Training program consists of metabolic conditioning, weight training, running, mobility exercises, and hiking. Expect to PT as a team, one to two hours a day, when not on the fire line.
Crew members should be prepared to run 4-10 miles at an 8:30 mile pace, hike 1700 vertical feet in 3 miles with 45lbs in under 60 minutes, perform moderate to high intensity interval body weight exercises, and exceed the minimum fitness standards defined in the Standards for Interagency Hotshot Crew Operations prior to the start of the season.
Contact Us:
Kenney Bochniak - Superintendent
Thaddeus Labrum – Assistant Superintendent