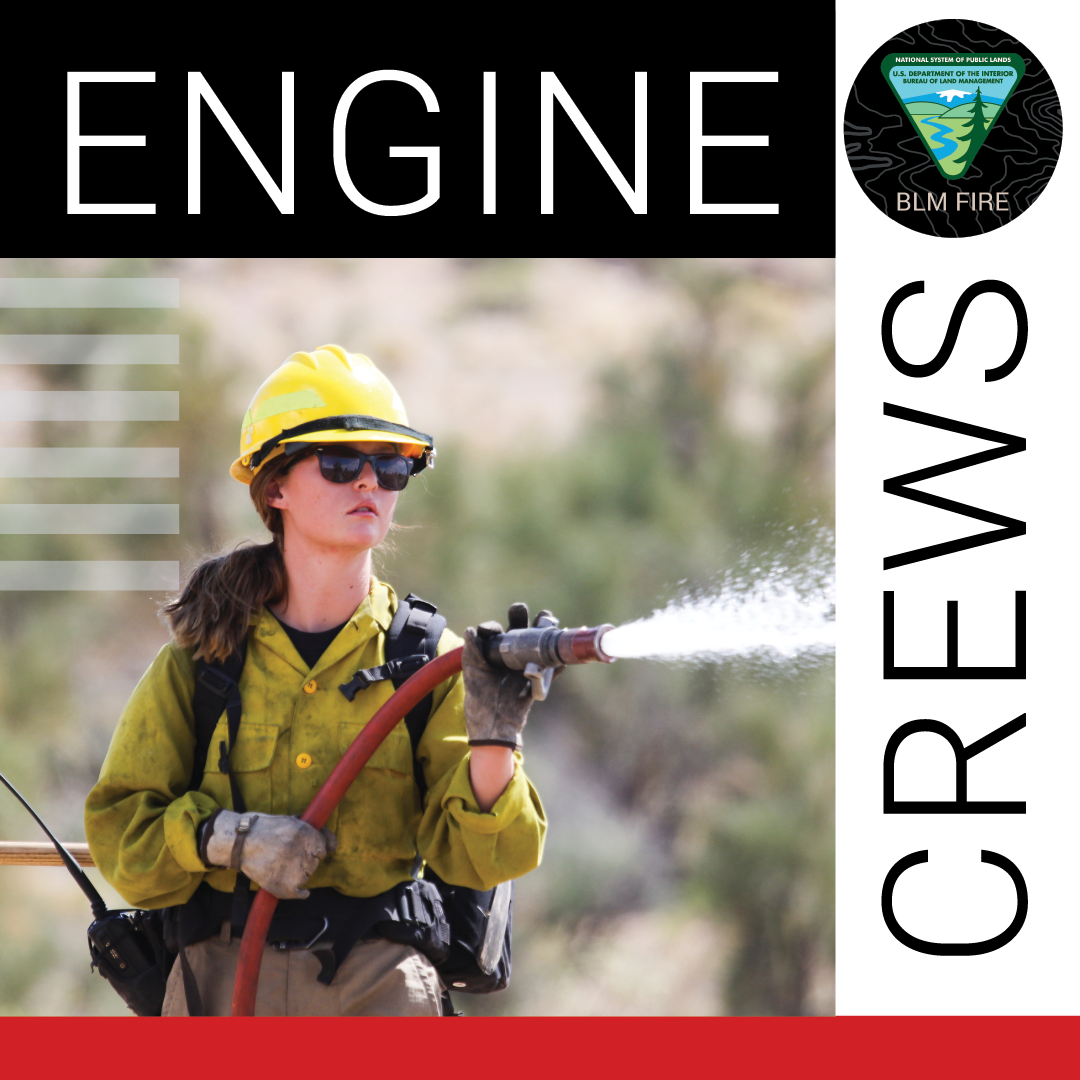 BLM deploys over 325 wildland fire engines across the country. These engines are off-road capable and range in size from smaller 150-gallon units to "superheavy" engines that carry up to 2,000 gallons of water. Engine crews specialize in using these engines for initial and extended attack fire suppression and prescribed fire support These crews range in size from three to 10 firefighters who work with specialized firefighting equipment and perform many activities such as mobile attack with engines, deploying hose lays, fireline construction with hand tools, burnout operations and mopping up hotspots.
These positions are arduous in nature and require a medical exam and fitness test.
Learn more about job openings and how to apply for a BLM fire job on USAJOBS.
Apply for BLM Wildland Firefighting Positions