BLM Fire Investigation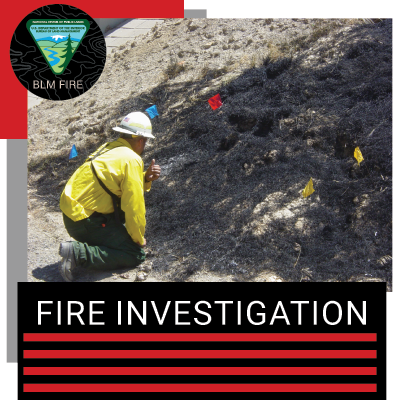 Fire investigators require specialized skills to determine the scientific method in the origin and cause of a fire.   
In areas with a high rate of human-caused fires, fire investigators will work with law enforcement and fire crews to ensure fires are being properly investigated to determine the appropriate actions to taken. Actions may include cost recovery, prevention, mitigation measures, education campaigns, or pursuing civil/criminal suits. 
Learn more about job openings and how to apply at BLM fire job openings at USAJOBS.
Apply for BLM Wildland Firefighting Positions