Great Basin Incident Support Cache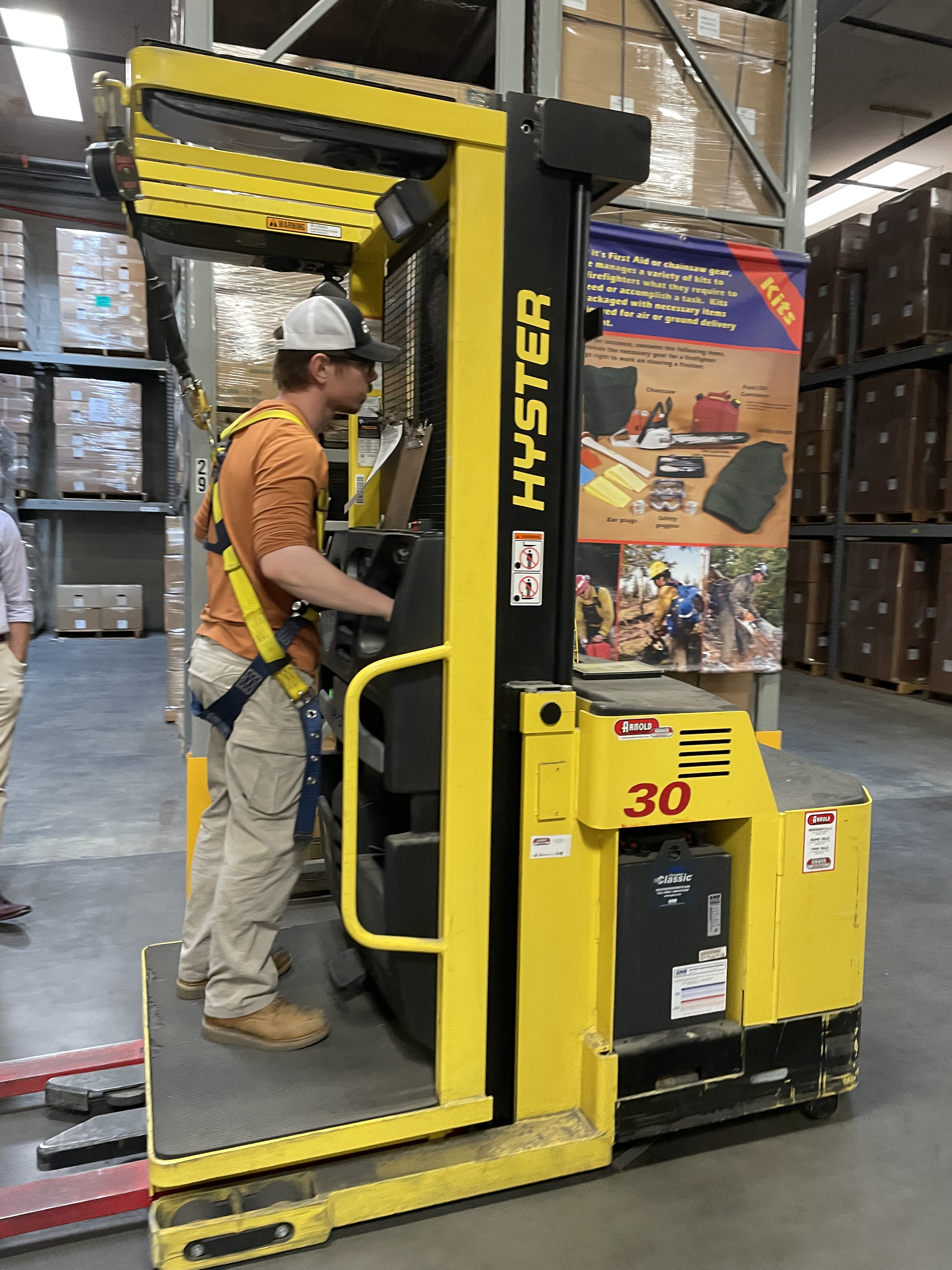 The name outside of the building is simple: "Warehouse."
But that's hardly a description for all that takes place at the Great Basin Incident Support Cache (GBK) on the southwest side of the NIFC campus. 16 fire caches are spread throughout the nation, but the GBK is the largest with 80,000 square feet of space. It has a base inventory of 1,800 items, valued at about $34 million. 
GBK is managed by the BLM. It employs over 25 full-time employees but can add up to an additional 50 temporary emergency workers. When local resources run short during peak fire activity, fire managers in Utah, Nevada, southern Idaho and western Wyoming send their supply orders to GBK. 
That's a big part of GBK's mission, but there is more that takes place behind the walls of "the warehouse." GBK stores and distributes all standardized firefighter training materials and publications for the entire nation.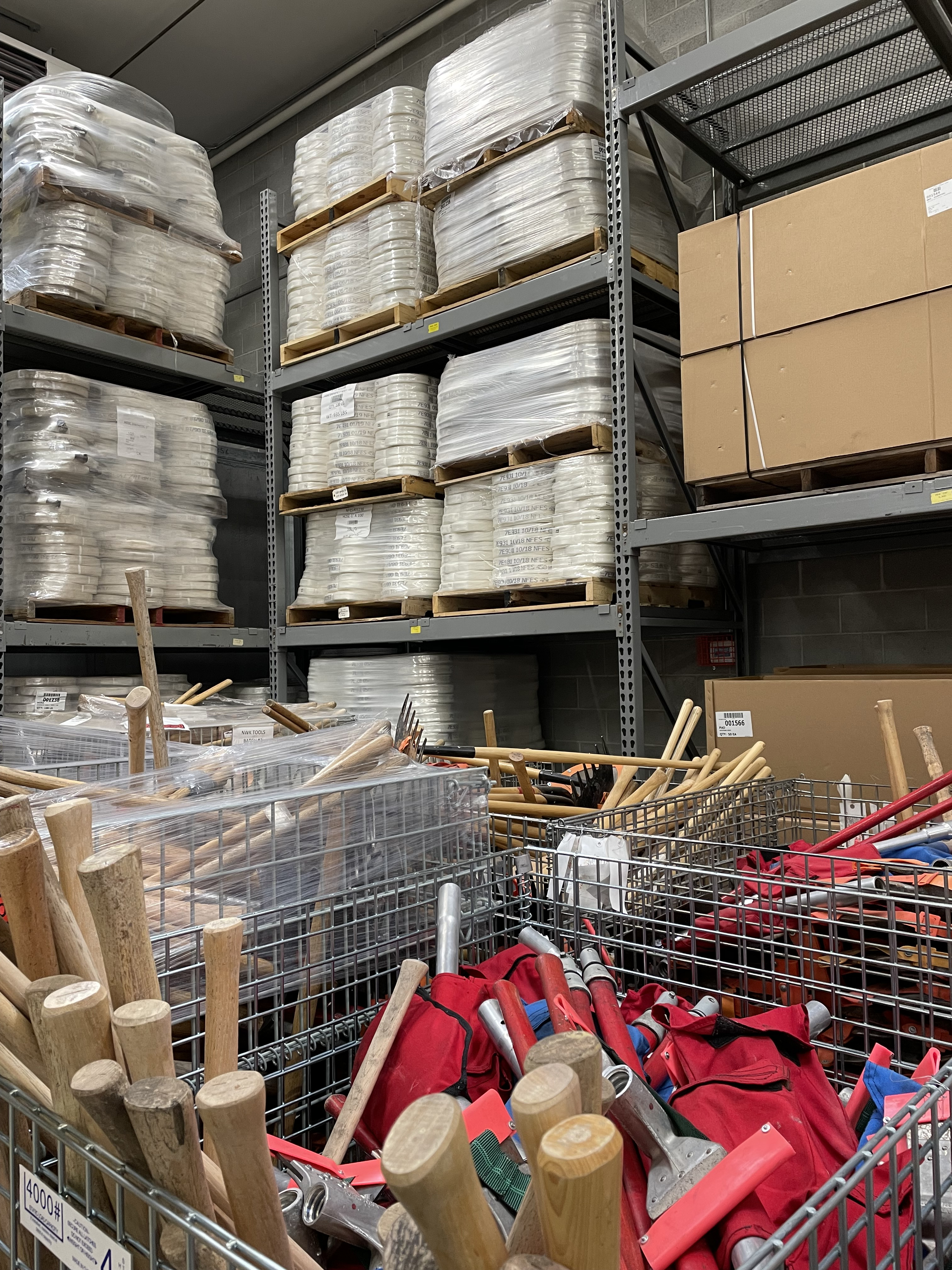 Let's look at how the GBK system works. 
All supplies in the cache system are managed through the National Fire Equipment System (NFES), the mechanism designed to order and track and maintain the inventory needed throughout the country. Through this system, supplies can be shared among caches to meet the needs on the firelines. For example, if the Southwest Geographic Area is experiencing a shortage of chainsaws, and the Northwest Geographic Area has an abundance of them, a transfer can be quickly arranged. 
Every item is tracked from the initial order to its return through NFES. Inventory can be refurbished and sent out again many times during the summer. It's estimated that up to $26 million a year is saved by reducing purchases of new equipment and supplies. In a typical year, GBK issues $60 million in inventory. 
GBK conducts its business in an old-school way: Almost everything is done by hand. Orders are received by fax and entered into an inventory tracking system, called the Inventory Cache Business System. When an order is placed, it's entered as a debit, and from that point, the ordering organization is fiscally responsible for the items. GBK specialists then find the most expedient and efficient means to ship the items where they're needed.   
When the fire or other calamity ends, the supplies are returned to the cache and the ordering organization is credited back for them. The return rate is about 80%. The returned equipment is refurbished and repaired as needed by the Returns Warehouse, located just to the east of the GBK, then restocked at the GBK and ready for the next order. 
It's an efficient and effective system, largely based on cooperation and pooling of resources. The GBK quickly provides resources to firefighters and other emergency services personnel, allowing them to do their jobs safely while protecting lives, communities and natural resources.