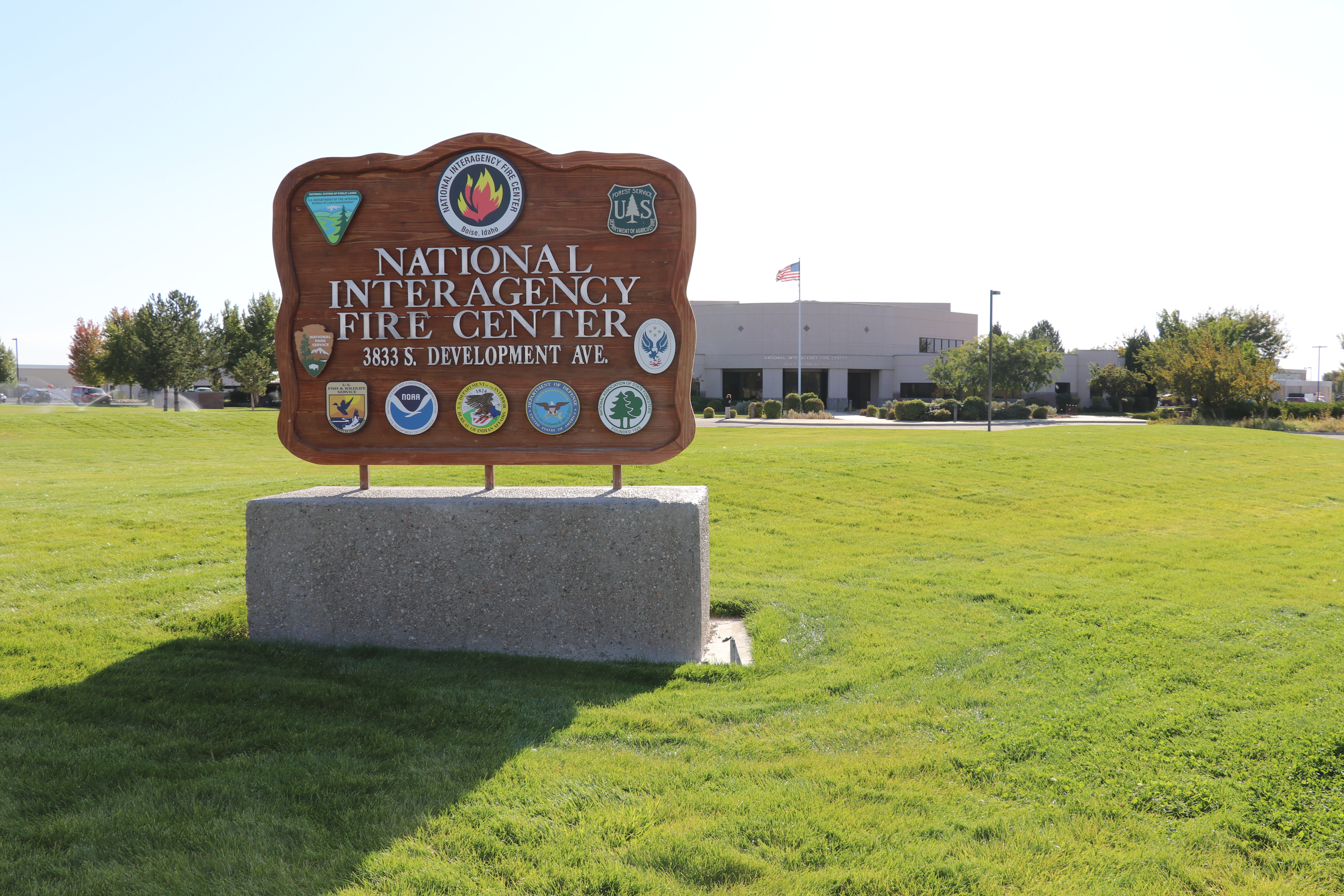 Request Repair of Existing Property 
Repairs and routine maintenance of existing Real Property on the campus includes repairs of items which are worn, torn, broken, or otherwise in need of mending. Examples of this include replacing or repairing burned out light fixtures, replacement of worn carpets, broken sinks, painting damaged walls, etc. There is no cost to the requester for this work as the BLM funds all facility maintenance at NIFC. When requesting repair work, complete the Facilities Work Request, check the box for REPAIR of EXISTING and complete part A. The completed Facilities Work Request form is sent to BLM_FA_WorkRequest@blm.gov
Request New Work
Need for improvement of work space is often driven by the customer's changing mission needs. To meet that mission need we can remodel the space to include new items such as new modular furniture, new types of lighting systems, cabinets, exhaust systems, wall mounted monitors, walls, security systems, etc. Funding for these types of improvements can be provided two ways. The projects may compete on the campus 5-year improvement plan, or to meet an earlier deadline for mission effectiveness, the requestor can fund the improvements at an earlier date. When requesting new work, complete the Facilities Work Request, check the box for NEW WORK and complete both part A and B. The completed Facilities Work Request form is sent to BLM_FA_WorkRequest@blm.gov
To accomplish NEW WORK, we use a variety of methods to meet the customer's needs. While we are not staffed or funded for improvement projects, we accomplish the work through a variety of methods such as hiring detailers, using BLM Force Account staff, hiring other DOI agency staff, hiring contractors, or for small efforts we are able to use our maintenance staff. Each project is situational with its complexity, budget, and timelines. Although, in general, we attempt to line up numerous projects for work in the fall and winter. Then, we hire seasonal firefighting staff as detailers to accomplish the customer's new work requests.
Dispose of Excess Items
Disposal of Department property that retains value or is of electronic construction must be disposed of through the property disposal system. Please fill out the Property Disposal Form/Release Request form an send to kpressle@blm.gov
Provide Suggestions for Campus Improvements
Suggestions to improve the campus environment are encouraged as they can lead to a more sustainable and satisfying work environment. We ask that suggestions include the expected sustainability benefits, the business benefits, and the funding source to include available grants to implement the suggestion. As with any proposal, the more developed the suggestion is, the more likely it will be implemented. Please fill out the Suggestion form and send it to BLM_FA_NIFC_Comments@blm.gov
Recycle Items on Campus
The NIFC campus agencies are very committed to sustainability. We ask for your help with our efforts to reduce, reuse, and recycle items on the campus. Recycling is a key component of sustainability. As such, there are a multitude of green recycle bins located across campus which can receive paper, plastic, or aluminum cans. There are also separate containers for steel recycling on the campus.