BLM Aviation Support Positions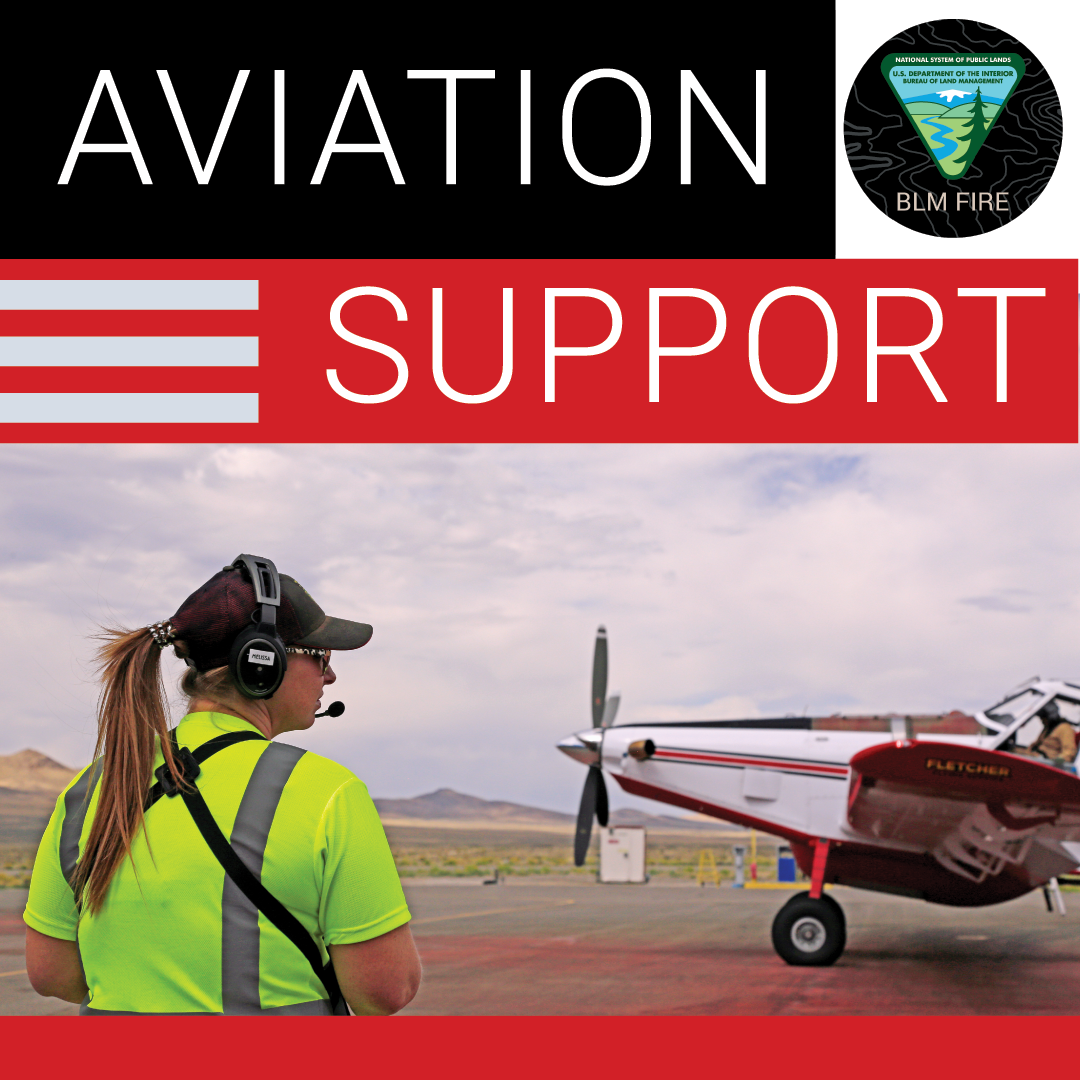 Aircraft are an integral part of wildland fire management. While our pilots provide aerial support for  wildland firefighters on the fireline, we have aviation support positions dedicated to our aircraft and pilots. These key positions include airtanker base managers and assistant managers, single engine airtanker base managers, and ramp managers. 
Learn more about job openings and how to apply for a BLM fire job on USAJOBS.
Apply for BLM Wildland Firefighting Positions