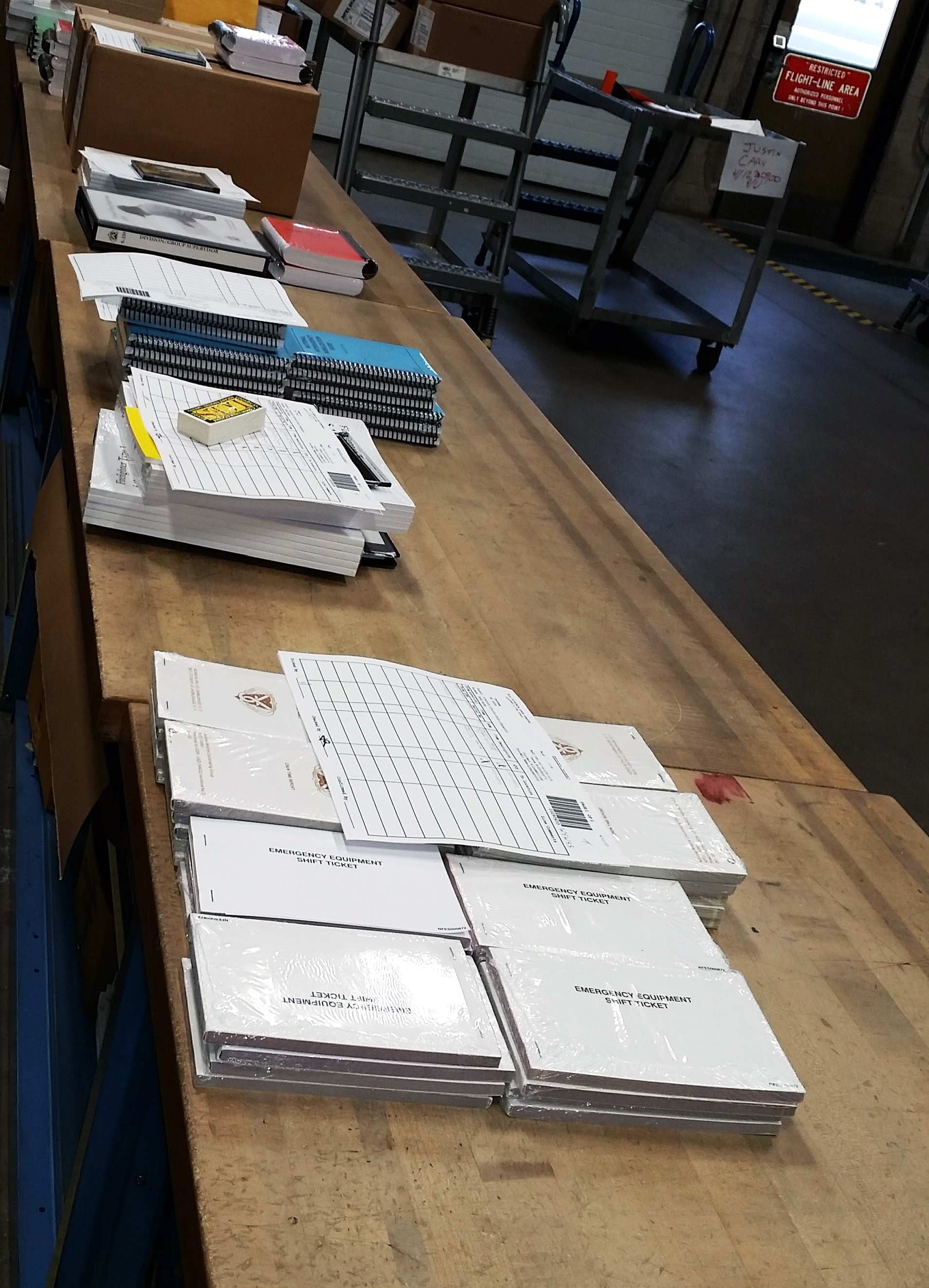 GBK is the central distribution point for the National Wildfire Coordinating Group (NWCG) publications and course materials. All interested parties may order from the National Wildfire Coordinating Group (NWCG) National Fire Equipment System (NFES) Part 2 Publications Catalog. Customers may place orders and charge to their VISA, MasterCard, American Express and Discover card accounts or choose to be invoiced. 
For specific information on the publications, catalogs, ordering information and order forms please refer to the NWCG website at https://www.nwcg.gov/catalogs-ordering-quicklinks 
Fire supplies and equipment orders are limited to federal and state agencies within the Great Basin Geographic Area and submitted via the Interagency Resource Ordering Capability (iRoc) system or directly from the incident via a fax machine or email. Fire supplies and equipment cannot be purchased with a credit card or an invoice– no exceptions. Fire Preparedness orders should be submitted to DLA or other sources of supply as appropriate. 
GBK performs inventory annually in January. During this time only active incident resource orders will be processed. All other orders will be processed after inventory is completed and in the order they are received. 
Incident Replacement Requisition Orders 
Incident replacement requisitions must be processed within 30 days of control of the incident. The Great Basin Cache may forward completed requisitions to the requesting unit's geographic area cache for processing. NFES and non-NFES items must be documented on separate forms. Incident replacement requisitions will not be processed without the required signatures, supply (S) numbers and incident information.  Procedures differ based on the type of incident so please refer to the current National Interagency Mobilization Guide for more information. 
Restock Orders 
Agency dispatch centers will use iROC to place restock orders to GBK.  Restock Orders must be the result of fire management activities and have the appropriate financial code.  Miscellaneous "ABC" fires may be consolidated for ordering purposes to facilitate unit and cache procedures. 
Incident Resource Orders 
Emergency orders for incidents must be submitted via the current resource ordering process as defined within the National Mobilization Guide. All orders submitted to GBK must contain the following required information: 
Incident/Project Name and Incident Order Number 
Complete Agency charge code / accounting data 
Billing (Administrative) Address 
Contact Name and Phone Number 
Incident Jurisdiction/Agency and Ordering Office 
Quantity and Unit of Issue (U/I) for each item 
NFES Number and Brief Description for each item 
Shipment Delivery Date/Time needed. Realistic time frames are to be considered. 
Shipping Address – must be a physical address for delivery 
Shipping method – GBK will use the most cost effective and expeditious method of transportation via commercial air or ground. GBK also has a fleet of trucks available for incident deliveries.  If there is not a physical address associated with the delivery point (e.g. ICP, Helibase), then driving directions and/or a map will be required. 
All units within the Great Basin Geographic Area (Southern Idaho, Nevada, Utah), through their respective Dispatch Centers, are authorized to place resource orders for supplies directly to the Great Basin Cache. Orders for radios and equipment will be ordered through the appropriate Geographic Area Coordination Center (GACC). Units in closer proximity to GBK than their servicing geographical area cache are also authorized as agreed upon by the cache managers. 
If GBK is unable to fill an item on the order, the incident will be contacted to offer a possible substitution if appropriate.  If no substitution then the order may be forwarded to another NISC for fulfillment if available.  
GBK will provide the incident or dispatch center shipping status information upon shipment.