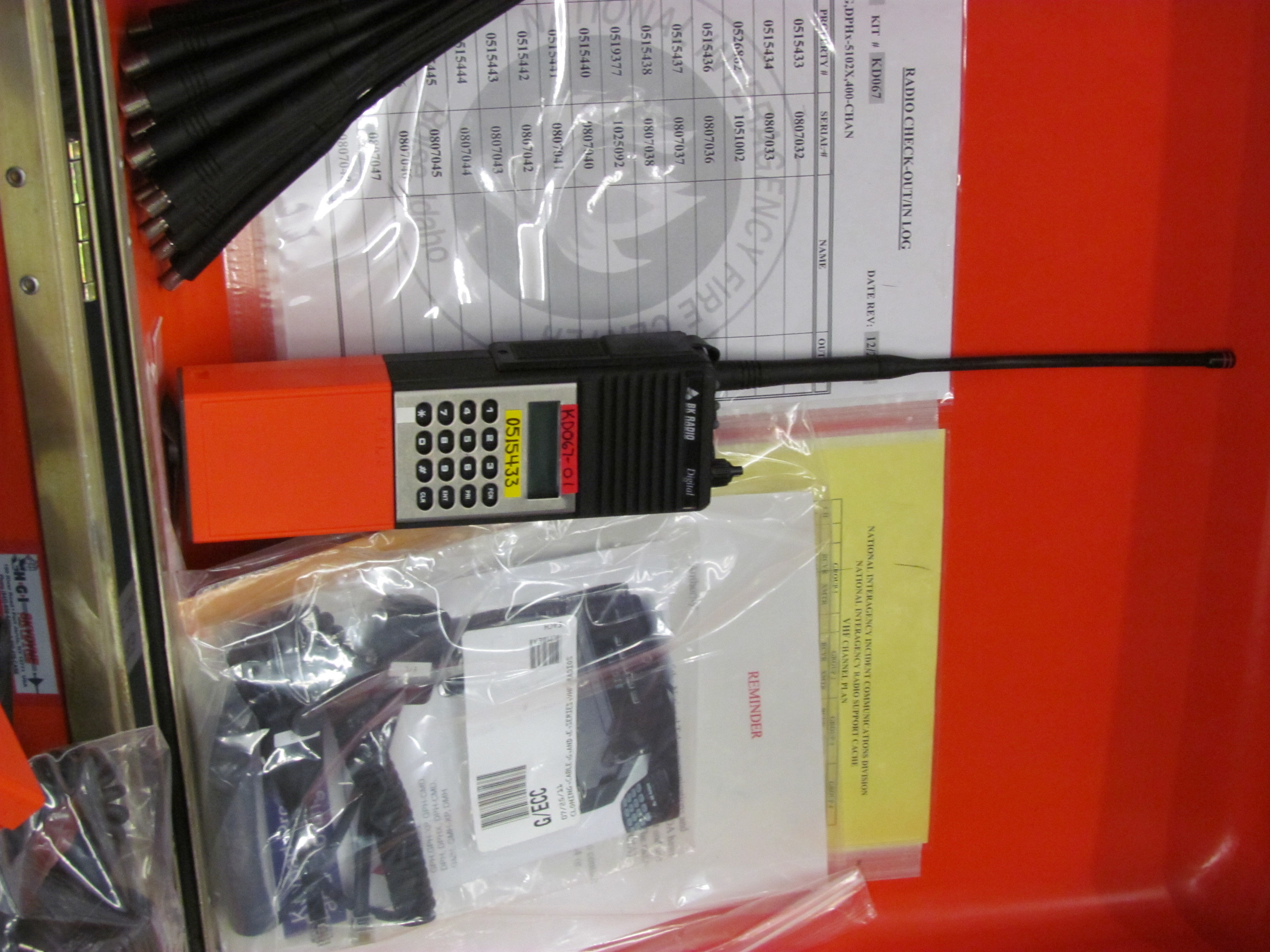 The National Interagency Incident Communications Division Radio Cache is the wildland fire community's national radio and repeater cache. 
It is arguably the largest civilian radio cache in the world and has 11,000 handheld radios, 300 repeaters, and other communications equipment. 
The division's equipment is worth some $25 million. 
The Radio Cache can support about 32,000 firefighters or 53 major disasters at one time. 
Every year, the radio cache sends out kits to incidents across the country.  
After use, radios returned are cleaned, reprogrammed, tested, and repaired. Systems can be processed and sent back out within 2-4 hours of being returned. 
On average, the Radio Cache services about 23,000 handheld radios per year. 
About three percent of returned radios have maintenance issues. 
The Radio Cache has supported a large variety of incidents over the years including floods, earthquakes, hurricanes, volcanic eruptions, 9/11 World Trade Center attack and Pentagon needs, oil spills, summer and winter Olympics, and presidential events. Radios from the cache have also supported emergencies in other countries like Australia, Brazil, China, Haiti, Mongolia, Rwanda, and the Virgin Islands. 
'AA' batteries are an important aspect of wildland firefighting and communication in particular. During busy fire periods, some 172,000 AA batteries are used daily by firefighters, most of which power their handheld radios. The majority of these batteries are recycled, not put into landfills.