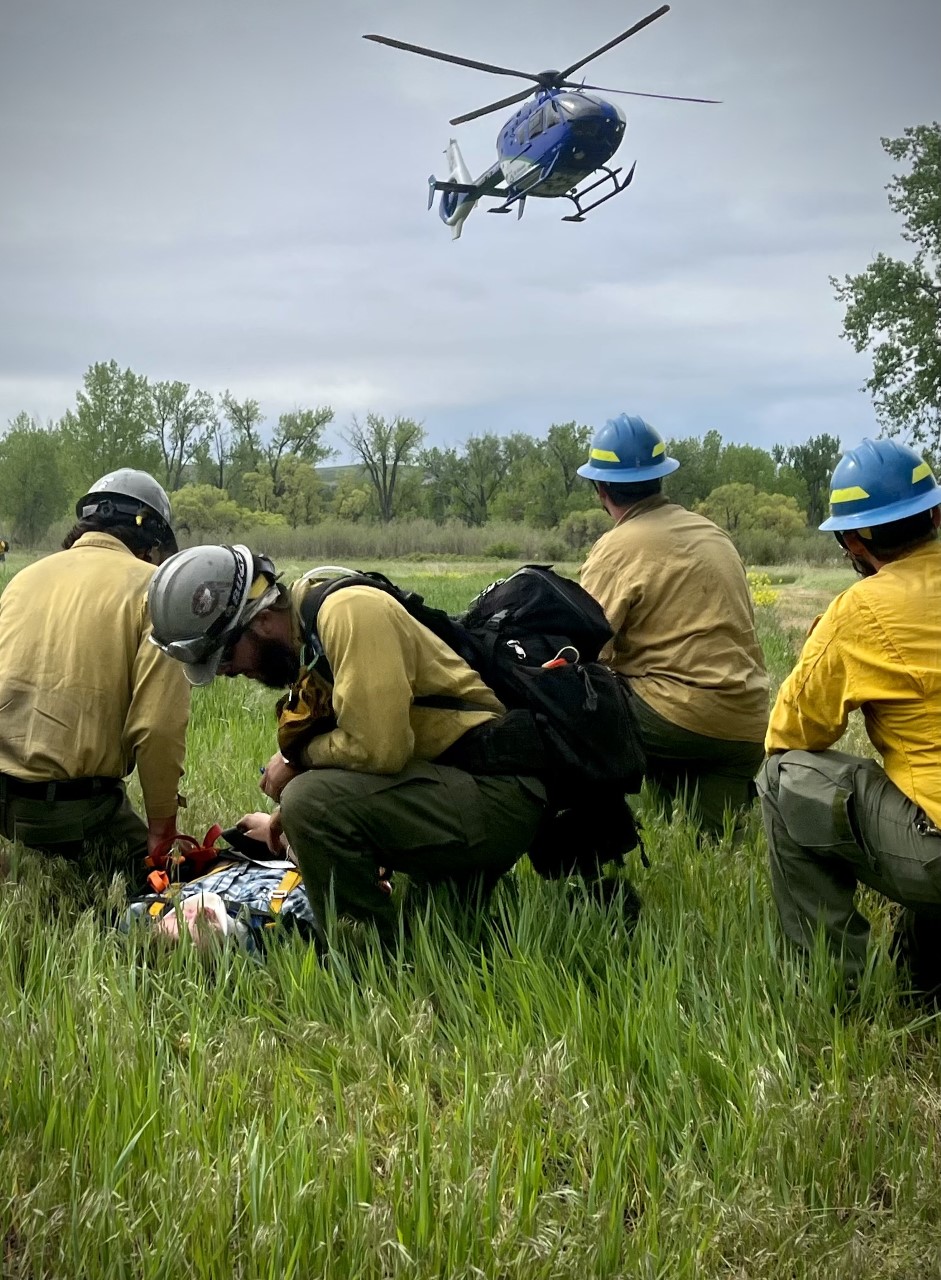 Operational Medical Support Program (OMSP)
The BLM OMSP is authorized under the Fire and Aviation Directorate to primarily take care of our employees while working in remote and potentially hazardous conditions where traditional emergency medical services (EMS) may be significantly delayed or unable to respond. We train specifically to perform initial resuscitation, incident medical leadership, and to extract patients to our EMS partners or a higher level of care.   
In order to participate in the program, you must: 
Be a BLM employee 
Hold a valid red card 
Be certified as an emergency medical responder, emergency medical technician or a paramedic in either a state or with the national registry of emergency medical technicians
Pass an annual refresher and skills verification
OMSP providers are BLM employees and function in the program as a collateral duty. If you have the desire and skills to help ensure our workforce is as safe as possible we are interested in talking to you. Please send your name, contact, and district information to our National Program Manager.
Learn more about OMSP cares for our own anytime, anywhere.