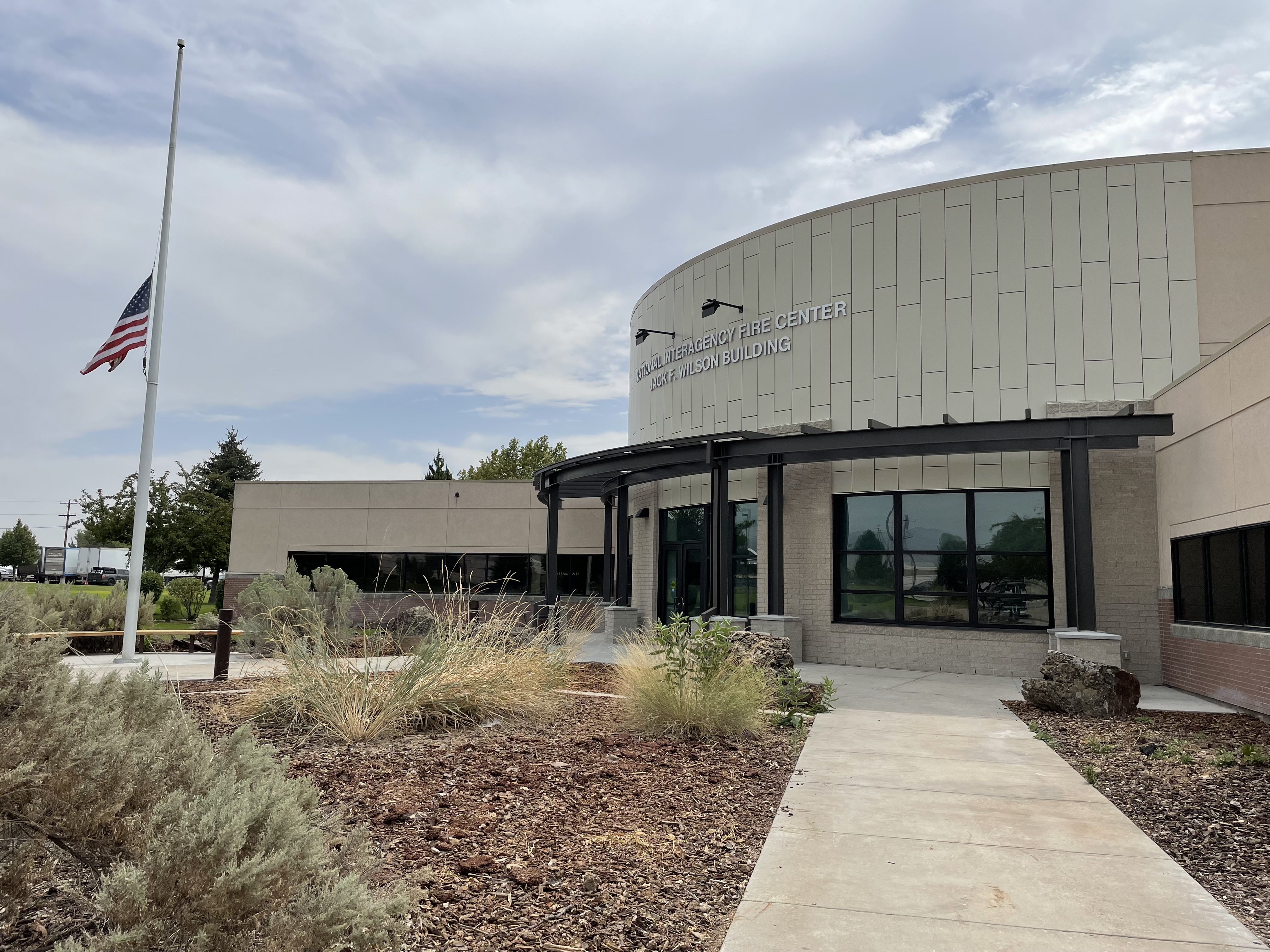 The National Interagency Fire Center (NIFC) campus is located in Boise, Idaho adjacent to the Boise Airport. NIFC is comprised of 55 acres and has areas for refurbishment of firefighting equipment, aircraft ramp operations, aircraft retardant tanker operations, as well as administrative functions serving the mission of wildland fire and other emergencies. 
At NIFC, we support many different kinds of emergency responses, including floods, hurricanes, earthquakes, volcanic eruptions, riots, terrorist attacks (9/11 and Oklahoma City bombing), and radios to Haiti. However, our primary focus is on wildland firefighting. The agencies that are represented here share firefighting supplies, equipment, and personnel, which helps ensure efficient and cost-effective incident management. They work together to establish policy, exchange information, and train personnel. When the national fire situation escalates, the National Multi-Agency Coordinating Group is activated to set priorities for critical, and sometimes scarce, equipment, supplies, and personnel. 
Mission
The National Interagency Fire Center (NIFC), located in Boise, Idaho, is the nation's support center for wildland firefighting. Eight different agencies and organizations are part of NIFC. Decisions are made using the interagency cooperation concept because NIFC has no single director or manager.