BLM Helitack Crews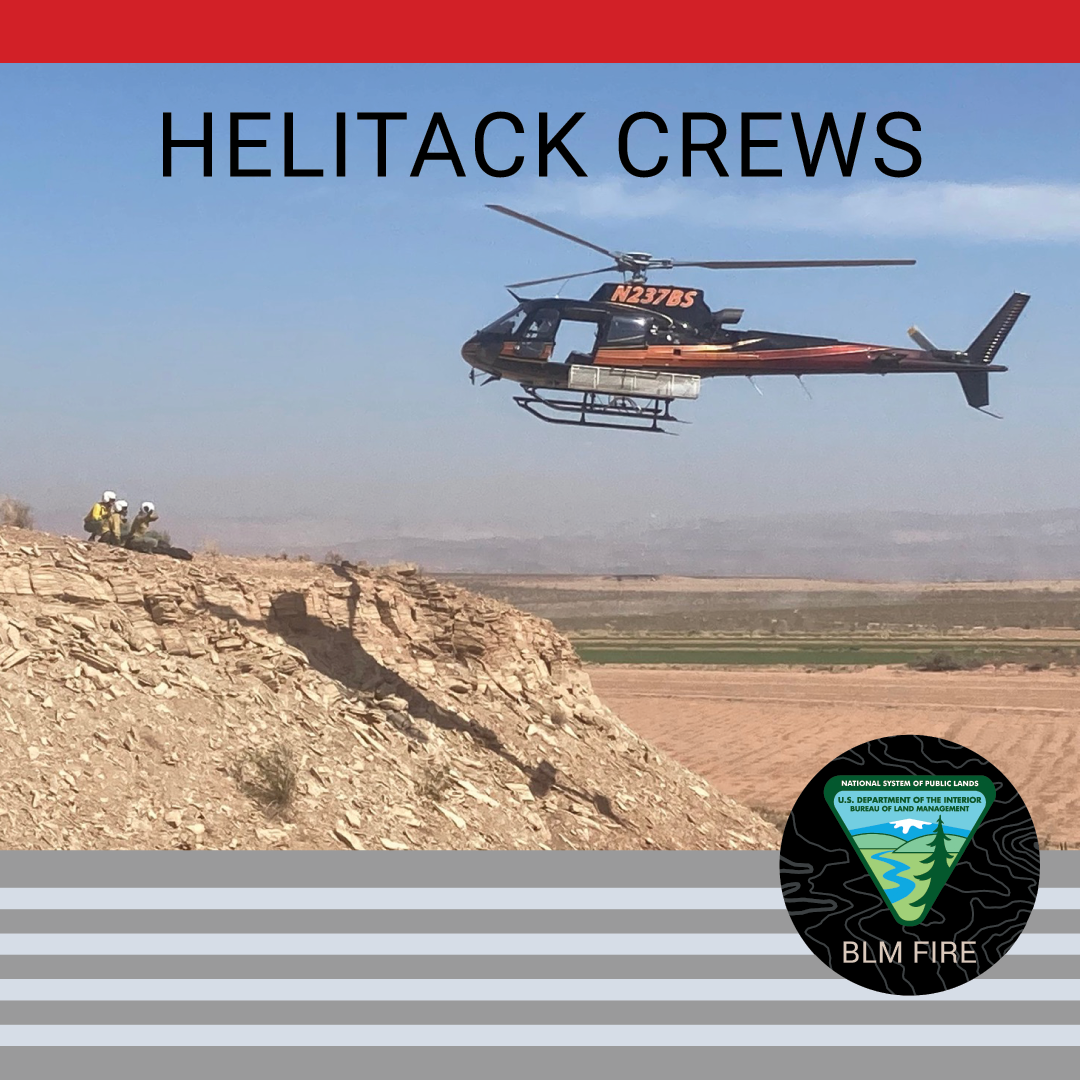 Helitack crews are made up of seven or more aerially-delivered firefighters whose primary mission is responding to new fires quickly, suppressing fires, and using the helicopter to support fireline operations. The helicopter and specialized crew can insert firefighters into the fire area quickly, especially in areas where vehicle access is limited. Helicopter transport can also reduce the time needed to hike into remote areas. Helitack crews play an important role - not only being able to respond quickly and insert firefighters on the ground, but to manage and support the helicopter with water delivery via a "bucket" to extinguish the fire. They also aid in the delivery of additional firefighters, tools, equipment, and other supplies to the fire area in support of the firefighters on the ground.
The helicopter and crew are also used for reconnaissance missions, fire detection, to support search and rescue, and to assist both suppression and prescribed fire efforts using aerial ignition tools that mount to the helicopter.
These positions are arduous in nature and require a medical exam and fitness test.
Learn more about job openings and how to apply for a BLM fire job on USAJOBS.
Apply for BLM Wildland Firefighting Positions